Hall of Fame Inductee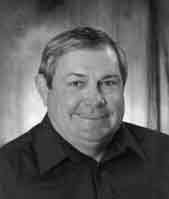 Phil Kiner
Inducted in 2006
Phil Kiner of Cheyenne, Wyo., first shot trap in 1972 while attending the University of Wyoming. The university sponsored a team to attend a college shoot in Norfolk, Neb. After a squad member cancelled, the team asked Phil to try out "because I had been a quail hunter in Oklahoma and not that many people in Laramie knew much about shotguns." He went to the shoot and used a borrowed 870 trapgun. "I wasn't going to get into shooting full time, and that was going to be my first and last shoot." After the squad won top team honors and Phil captured two individual trophies, he was "hooked."
Kiner has 40 trophies in Grand American competition. His first was in 1982, when he won the Class A championship in prelim Friday's doubles. He placed fifth in the Grand American Handicap in 1990 and was champion of the trap & field Handicap in 1993. In 1996 his six trophies included first-place honors in the Dayton Homecoming plus runnerup in the Doubles Championship after a four-way tie of 100s. He placed second in the Champion of Champions in 1997. Kiner won a championship ring in 1998, topping HOA standings with 985x1,000. He bested that score by three last year for the AAA title.
Kiner's Satellite Grand championships include two from the 1997 Dixie Grand for singles and high-over-all. He has 12 titles from the Southwestern/Midwestern Grand, including four singles, three doubles, three all-around and two high-over-all. His 11 crowns in Western Grand competition include four straight in singles between 1995 and 1998 plus two handicap, two all-around and three straight high-over-all. In 1998 he established the HOA record of 1,185x1,200. Kiner won the 2002 Spring Grand singles championship. Last year he captured three of the Great Lakes Grand titles— the handicap, doubles and all-around. He also won the HOA crown in 2000.
In Western Zone competition, he has one handicap, one doubles and three all-around titles.
Kiner has won 40 Wyoming state titles since 1974, including six singles, nine handicap, nine doubles and 16 all-around. He was the first to win the twin-bird crown with a perfect score, a feat he accomplished in 1996. He also established the current all-around record of 397 in 2000.
One of only two people who have entered a perfect score on a program's 400 championship targets (200 singles, 100 handicap and 100 doubles), Kiner is the only one to have accomplished the feat twice. He first did it at the 1994 Colorado State Shoot, and the second time was during the 2005 Western Zone. He is the only shooter in ATA history to win a resident all-around championship with 400. At that time he also won the high-over-all with 995x1,000, an ATA record.
The 24-time All-American first made the team in 1982 and has been on it every year since 1984.
Kiner broke his first 100 straight from the 27 at the 1980 Wyoming State Shoot and completed his ATA Grand Slam on May 20, 1984, with a century in doubles.
He has registered 83 200x200s in ATA competition plus 56 100s in doubles and 34 centuries in handicap (all from the 27).
Kiner has served as president of the Wyoming state association and as ATA Delegate. He is currently the Alternate Delegate.
He started teaching trapshooting clinics in 1988 and began doing that full time in 1995. In 2003, he went back to work for the state of Wyoming.
During his shooting career, Kiner has registered 138,450 singles, 137,900 handicap and 83,900 doubles targets. He has taught or competed in 39 states and three Canadian provinces.