About the Hall of Fame Museum
From 1900 to 1923 the Grand American Trapshooting Tournament was held at various places throughout the United States. In 1924, discount a permanent clubhouse and trap line were constructed by the association on land purchased by the Amateur Trapshooting Association in Vandalia, Ohio.
The Hall of Fame (HOF) was founded in 1968 and held its first induction banquet in 1969. Its purpose is to preserve the history and artifacts of trapshooting and to honor outstanding persons in the sport.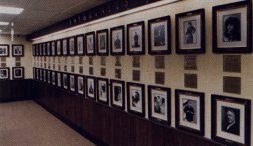 Hall of Fame candidates are selected from two groups: Persons whose efforts have made significant contributions to the growth and betterment of trapshooting, and participants who have made impressive records in trapshooting. Candidates are eligible for selection after 20 years of participation in the sport.
In 2006, The Grand American Trapshooting Tournament moved to The World Shooting & Recreational Complex in Sparta, Illinois. In 2012 The A.T.A. moved their offices there as well. The museum moved in 2016.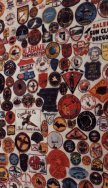 Donors:
The Hall of Fame and Museum is solely provided by the support of the ATA membership, the shooting sports industry, and friends of trapshooting. Every contributor to the Hall of Fame is recognized in the Museum's permanent records, on our web page, and in Trap & Field Magazine. Gifts are tax deductible under Section 501(c)(3) of the IRS code. Please let us know if you would like to make a donation. For contact information, visit our Contact Us page.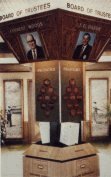 Scholarships:
The HOF offers five $5,000 scholarships each year. The recipients are announced each year in August during the closing ceremonies of the ATA Grand American tournament. Click Here for more information about our scholarships.
Silent Auction:
The HOF offers an amazing Silent Auction every year during the Grand American. If you would like to donate an item please let us know! All donations are tax-deductible according to Sec. 501-C-3 IRS Code. For contact information, visit our Contact Us page.