Hall of Fame Inductee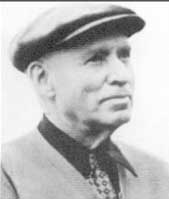 Graham James R.
Inducted in 2004
Born: 12-Feb-1870
Died: 18-Feb-1950
Age: 76
State: IL
James R. " Jay" Graham won the trapshooting gold medal at the 1912 Olympic Games in Stockholm, Sweden. Although unfamiliar with the competition's international style of shooting, he broke 96x100 to lead the contest by two targets. The American squad won the team event as well and Graham's 94x100 was the high score among the United States shooters. Soon after his Olympic win, he left the amateur ranks to become an industry representative.
Graham was well known years before winning the Olympic gold medal. During August and September 1910 he set the world long-run singles record of 417 which he held until 1921. He had ten rounds of over 100 straight in 1910, which was an unheard of performance for those days.
Jay earned ten trophies at the Grand American between 1907 and 1945. In 1907, he placed third in the Clay Target Championship and runner-up three years later. His singles average in 1911 placed second among amateurs. He earned the Illinois State Singles Championships in 1906,1908,1909 and 1913.
As an industry representative at the Grand, Mr. Graham won the Doubles Championship and

Preliminary Handicap three times and was high in the Grand American Handicap twice. His doubles average in 1913 lead all industry shooters and was second highest in 1927.
Jay and his four trapshooting brothers challenged other family squads in friendly competition. In July 1910 the "Sportsmen's Review" (forerunner of Trap & Field) referred to them as "some shooters for one family."
He retired from the Industry Class in 1942 but remained active in trapshooting circles. He died in

1950 at the age of 76.