Hall of Fame Inductee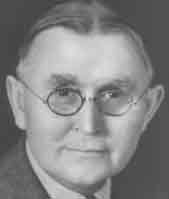 Guy V. Dering
Inducted in 1977
Born: 28-Sep-1871
Died: 8-Jun-1932
Age: 60
State: WI
Guy V. Dering's participation in the sport as a champion shooter and as a contributor to the amateur control of trapshooting spanned a period of 50 years. Mr. Dering's reign as president of the ATA is the longest in the history of the association (1926 to 1932), and he is known as one of four men who took a leading part in assuring that shooters, themselves, controlled the sport. He also served on more handicap committees at the Grand American than any other shooter of his era.
At the age of 10 in 1882, Guy Dering fired his first gun, and in 1901 he captured his initial Wisconsin State singles title. He was to win that crown again in 1915, 1920 and 1931 (with 200 straight), and he finished as runnerup in 1929, also with 200.
Mr. Dering captured the Clay Target Championship at the Grand for the first time in 1910, by one target over Jay Graham and Jim Day. In 1915, after having won the Great Western doubles crown for the second year in a row, he secured the Grand American Doubles Championship, 92 to 91 over Hall of Fame enshrinee Mark Arie and four clays over the rest of the field. He led 1915 twin-bird averages.
After winning the handicap event on a preliminary day at the 1927 Grand American, Guy Dering entered 200 straights in the Class Singles and in the Clay Target Championship, with his 200 in the CTC being just the 11th such score recorded during a Grand tournament. For his efforts he earned Class B honors in the former race and the championship in the CTC. In the next event, he missed his 37th clay, ironically duplicating a feat accomplished two years earlier by Hall of Fame enshrinee Steve Crothers, who also lost his 37th bird in that same event, also after 400 straight. Their losses were on exactly the same position at the same trap. The feat for Guy Dering resulted in his topping all 1927 long runs at 455 and winning himself a spot on the initial All-America team.
Mr. Dering was an avid flyer shooter and tied for that Grand American championship at Kansas City in 1902.
Mr. Dering once donated a trap to his alma mater, St. John's Military Academy, and helped start a trap program in that school. He was also well known for financing education for many orphans.
Mr. Dering passed away in June, 1932, in Columbus, Wis., ending a career at 37,800 registered singles targets, 50 years of trapshooting participation, 12 years as the Wisconsin ATA delegate, four years as president of his state association, and six years of service as president of the Amateur Trapshooting Association. He was inducted into his state's Hall of Fame at its inception in 1974.