Hall of Fame Inductee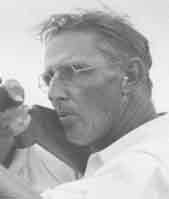 Steve Crothers
Inducted in 1971
Born: 17-Oct-1887
Died: 27-Feb-1976
Age: 89
State: PA
Back in the 1920s and 30s, Pennsylvanian Steve Crothers was the top 16-yard trapshooter in America.
Crothers' big year was 1925. He won the Introductory Singles at the Grand with 200 straight (the first such score in a race at the Grand), captured the North American Clay Target Championship with 200 straight (plus the Champion of Champions title on those same targets) and broke 956x1000 to win the H-O-A. During this phenomenal streak he ran 436 straight, a Grand American record at that time. In 1932 Steve broke a record 598x600 in the Grand American 16-yard events and was second by one bird in the HOA with 968x1000. Three years later he tied for the Preliminary Handicap with 99x 100 from 23 yards.
Crother's won his Pennsylvania 16—yard championship 14 times, the doubles four times, the all-around eight and the high-over-all and handicap titles each three times. In 1932 he won all four titles at his state shoot, including the handicap with 99 from 25 (then maximum yardage). He won the 500-target marathon at Yorklyn, Del. five times, once with 499x500, a record at that time. He won it three years straight to retire the trophy.
Steve won many other shotgun titles, including the Westy Hogan several times, the Atlantic Indians and the Championship of North America at NYAC six times. For a period of 17 years — 1924 through 1941 he ranked among the top 14 in the national singles averages, with his best effort, .9865, coming in 1935 and again in '41. He was captain of the Sports Afield All-America trapshooting team in 1931 and '32 and a member six other times.
In 1971, Crothers, active at age 83, was still vice president of the Roxborough and Quaker City gun clubs. He was born Oct. 17, 1887.