Hall of Fame Inductee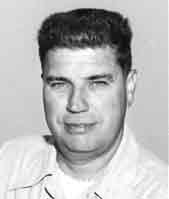 Robert Clyne
Inducted in 2006
Born: 9-Oct-1906
Died: 28-Feb-1983
Age: 76
State: OH
Robert and Roger Clyne of Troy, Ohio perfected the first electrically powered cocking and releasing mechanism for throwing clay targets that was successfully produced commercially—an invention that made possible for clubs to save time and money.
Patented in 1947, the Clyne Puller was first used at the Grand in 1948. Because it was attachment that could be installed on present traps, gun clubs could update their operatic with a minimum of expense. The Clyne Pull was used throughout the country and also Europe and South America.
"It's one of the things that changed trapshooting the most through the years," Dave Bohlender told Jim Morris of the Dayton Daily News. "There are several reasons why scores have improved, and it is one of them." Bohlender put the Clyne brothers' names in front of the Hall of Fame selection committee and for many years advocated their induction.
Bob Allen, 1982 Trapshooting Hall of Far enshrinee, once wrote an article on the hand pulled traps used in the past and said this about the Clyne Puller: "Prior to the Clyne Puller, traps we released by a mechanical pipe running through the ground to the trap and back to a pull station behind the firing line. Depending upon the physical strength and reflexes of the puller, the kind of pulls received was anything but consistent. The Clyne Puller did much improve this situation.
"The Clyne Puller was also a boon to the clubs as a labor saver. With the old mechanical puller, a separate scorekeeper was required now with the Clyne Puller the same person could score and pull. Thus the Clyne Puller was a great milestone in the trapshooting world."
Roger and Robert Clyne had a small machine shop and in the 1940s and 1950s ran the Camp Troy Gun Club, where the electric puller was first used. This club was also well known for its night shoots during the Grand.
In addition, Bob and his wife Katie cashier at the Grand along with other shoots in Ohio, Michigan, Indiana, Florida and in the West.