Hall of Fame Inductee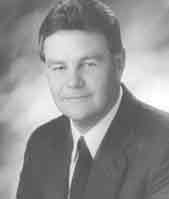 Steve Carmichael
Inducted in 1996
Born: 15-Feb-1949

State: MO
Steve Carmichael began his shooting career in 1962 at age 13, and attended his first Grand American the following summer, earning three awards---including third place in the Junior Champion of Champions race after scoring 99 and three overtime rounds.
He topped juniors in the 1966 Introductory Singles with 198 and in the Clay Target Championship with 199, while he and dad Stanley captured the Parent-Child crown with 395x400. Three years later Steve won open honors in the International Championship with 100 and 25 in a shootoff.
Following a stint in the Army, he returned to Vandalia and won 27-yard honors in the 1973 Grand American Handicap with a 96. The next Grand, Carmichael broke 100, plus an additional 20 to snare the doubles championship. and finished runnerup in the Clay Target event with 200 straight plus 74x75 extras. He tied the existing 395x400 All-Around record for that title and ended with Class AA honors in the High-Over-All for 969x1,000.
In 1975 he earned the Clay Target title with 200 plus 250 in a tie-breaker, and again won the All-Around, this time with 394. He ended second in Class AA of the Doubles Championship after 99 and overtime, and was runnerup in the High-Over-All for 978x 1,000. Carmichael added to his laurels in 1976 when he smacked 100 from 27 yards to pace Saturday's preliminary handicap, and placed third in the 1977 High-Over-All with 958 plus shootoff. He shot on the 1978 and 1979 Missouri 5-man State Team races which set a record the former year (993x 1,000 bettering it by one target in 1979. He claimed another Grand American All-Around honor in 1980 with 392x400.
Steve earned six Spring Grand American awards between 1979 and 1991 and captured the 1980 and 1989 Midwestern Grand American twin-bird titles plus the singles and All-Around in 1989. During the 1989 Great Lakes Grand, he won both the High-Over-All and All-Around. Awards from the 1988 and 1989 Golden West Grands included three preliminary at the former, and three in 1989 including another All-Around.
Steve earned the Southwestern Division handicap title with 96 in 1963, and broke 198 in singles, winning Class C on the Total plus the junior crown for 100x100.
He earned his first ATA title in Missouri as Junior 16-yard champ in 1963, followed by doubles championships in 1974, 1975, and 1978 and was All-Around victor in 1975 and 1978.
Carmichael was the first to win an Alaska 16-yard title with 200 and the first person to break 100 handicap targets in Alaska. He has won a total of 26 Grand American awards including three All-Around victories, and has had eleven 100 straights in International style competition with world— class championships in 1971 and 1972. He has been named to 13 All American teams, as a sub-junior in 1964, a junior in 1967, and eleven men's teams between 1974 and 1990.
Steve began shooting while living in Missouri. He has also resided in Kansas, Oklahoma, Alaska (while managing the lzaak Walton Club in Chugiak). and currently in Nevada where he is owner-operator of the Las Vegas Gun Club. His most recent championships are the Nevada HAA in 1991, scoring 389x400, and the handicap title in 1995 with a 98.