Hall of Fame Inductee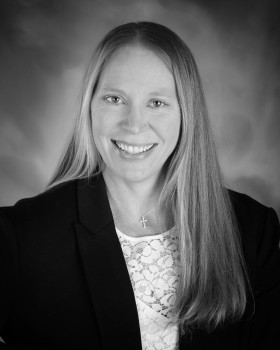 Stacy Rehor
Inducted in 2022
Born: Oct. 23, 1981
Died:
State: CO
Stacy Rehor of Keenesburg, CO, started shooting when she was 14 years old, with her first registered tournament being the 1995 Wyoming State Shoot.
The next year she won her first Grand trophy, claiming sub-junior runnerup in the Grand American Handicap.Since that first award, she has collected more than 100 in Grand competition. Her championship event women's/Lady I titles include one in the Grand American Handicap; three Clay Target Championships; three Doubles; three All-Arounds; and two HOAs. In all, she has broken 200 at the Grand 12 times and has eight 100s in doubles at the tournament.
In 2021 Stacy hit all of her Prelim Week 16s and became the first female to win the Super 500 Singles. Herperfect scores also got her the event titles in the prelim Wednesday and Thursday events. It was the second straight year she had topped the field in Thursday's 16s.
Stacy has won four femme titles in the Champion of Champions. She has two Zone Champion of Champions wins in doubles plus one in singles. In 2003 she was a member of the Southwestern Zone Team that topped the Zone Team Race. She and brother Denis Bringelson are one of only two brother-sister pairs to win the Sibling contest, which they have done six times. Stacy and husband Adam Rehor earned the Husband-Wife trophy twice.
Stacy captured the 2017 Spring Grand title over the field with 200 and extras. She has collected 26 women's/Lady I championships while competing at the Autumn, Southwestern, Spring and Western Grands.
At the Sothwestern Zone, Stacy won the 2019 singles crown with 200. She has claimed more than 30 category titles at the tournament.
Her Colorado state titles over the field include the 2004 all-around and handicap (with 100) plus the 2010 doublesand 2020 singles with 200. She also has one junior, five women's and five Lady I singles championships.
Stacy made it to the 27-yard line in 2002, breaking her first 100 from the back marker the next year. She has done it six more times since then. She reached AA-27-AA status in 2005 and AAA-27-AAA in 2013. With 100 in doubles, she completed her ATA Grand Slam in 2008, becoming the fourth woman and youngest female to do so.
Earning spots on the All-American team every yearsince 2003, Stacy has placed on 10 women's and 10 Lady 1squad. She is captain of the current Lady I team and also earned top honors in 2020.
With nine Trap & Field All-Around Average Awards since 2013, Stacy's 2014 average of .9672 is third on the all-time women's/Lady I list, and she posted a .9634 average in 2013 and 2021 to place ninth. She has led women in singles and handicap average six times each and doubles once and has posted a 99%+ singles average fivetimes since 2014.
Stacy met Adam through trapshooting, and they were married in 2013. She worked as an elementary school teacher before becoming a stay-at-home mom to daughterHadlee and son Everett.
She said that being inducted into the Hall of Fame is an unbelievable honor that had been a childhood dream.