Hall of Fame Inductee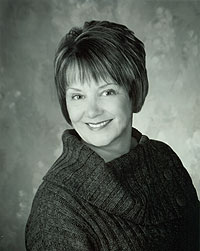 Cathy Wehinger
Inducted in 2010
Cathy Wehinger became the first woman in ATA history to head a year's singles average over all competitors. She beat the men in 2001 with an average of .9953, including a long run of 1,001. Nine years earlier she was entered in the Guinness World Record book as the longest shootoff for a woman, capturing the 1992 Central Zone singles title with 200 plus 475 over Frank Hoppe. Cathy has been a women's All-American 14 times on the first team and eight times on the second.
Trophies at the Grand American began loading down her Wisconsin home three years after her 1980 start at Vandalia. From 1983 to 2009 she earned women's awards totaling 24 singles, two handicap, seven doubles and three all-arounds in addition to three husband-and-wife awards with husband Larry. Her top spot singles awards totaled two for the Champion of Champions (1992, 2003), five Class Singles (1984,1998, 1999, 2002, 2008), and one Clay Target (2008). She was runnerup in the C of C three times and twice in third. Other Class Singles wins were five runnerups (three with 200) and a third place. Clay Target awards included four second and one third place. Two handicap women's prizes came in the 1995 Budweiser Handicap for third and the 2000 President's Handicap. Her Doubles Championship wins were in 1992 and 1995, and second in 2001. Class Doubles firsts were in 1991 and 2001, with second places in 1999 and 2009, and she claimed three top All-Around crowns, in 1983, 1993 and 1997.
Cathy dominated women at the Great Lakes Grand with five major singles, one handicap, four doubles and four allarounds from 1988 to 2002. She also won 13 additional trophies, including an open AA award in the 2000 doubles title race and a field fourth-place handicap in 2002. She also captured seven Central Zone women's championships from 1991 to 2009, with two of them straights. At her Wisconsin State Shoots she headed women 18 times in singles from 1981 to 2009, with 200s in 2004 and 2008. Her state titles over the entire field include the 2001 doubles and all-around, the all-around again the following year, and the HOA in 2000 and 2002. She has earned 26 state team spots, captaining the overall team in 1984 (before women's teams were established). She was the third woman to complete the Grand Slam and the sixth to smash 100 in doubles. She led femme singles averages in 2000, 2007 and 2008, plus doubles in 1996 and handicap in 2001, and has earned four TRAP & FIELD Average Awards.