Hall of Fame Inductee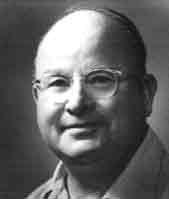 Bill Utzinger
Inducted in 1979
Born: 6-Mar-1898
Died: 28-Sep-1990
Age: 92
State: WY
Bill Utzinger has probably punched more handicap cards than any other in the history of the ATA. It all began in 1938 when a friend put in a four-trap club at Lyons, KS and invited Bill Utzinger to the shoot. When Bill Utzinger arrived there, he was told he was the handicap committee. From that day, he handicapped at clubs throughout the West. He attended the Grand for many years, handicapping there also.
Bill Utzinger was instrumental in starting the Western Chain, and a golden era of trapshooting was inaugurated. As historian Al Riehl puts it, "Bill, through his keen interest in the trapshooting tournament game and willingness to serve as chairman of handicap and classification committees at Elko, Reno, Las Vegas, Phoenix, Tucson, etc., really set a pattern that all the new clubs had to learn."
Bill Utzinger started shooting in 1925 at Casper, Wyo., his home for 56 years. He began on a one-trap layout at a country club and then graduated to shoots at an Izaak Walton league club. Then came the shoot at Lyons, Kan., and for the next 35 years he attended every state shoot in Colorado, Wyoming, and Montana, handicapping at all the Wyoming and Montana ones.
In 1954 Bill Utzinger had the third-highest handicap average in the ATA on 4,000 targets and over, with Arnold Riegger and Dan Orlich the only two ahead of him.
Two years later, Bill was 32nd in the ATA among those firing over 5,000 singles.
In 1978 Bill Utzinger became the first shooter in the West to fire at 200,000 registered 16-yard targets. It was at Tucson, where he spends six months of the year and where he has been a mainstay of the club since its beginnings. He also has been awarded honorary life memberships in the Wyoming and Montana State associations and at dozens of gun clubs for his services to them. He was ATA delegate for 20 years and president of the Wyoming State association in 1953.
Bill Utzinger handicapped 31 Tucson Chain shoots, 25 Golden West Grands, and 26 years at Las Vegas and Phoenix. He set a standard of handicapping that others had to follow and one that helped insure the success of an idea he assisted in developing—the Western Winter Chain.