Hall of Fame Inductee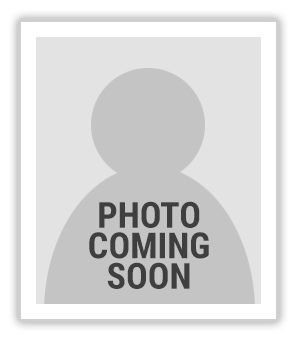 Paul Smith
Inducted in 1992
Born: 28-Nov-1916
Died: 31-May-1999
Age: 82
State: CO
Paul Smith was named to every industry All-America team from 1951 through 1974; the first two years were to the second squad and the following 22 were to the first team. He was selected captain in 1962.

Among his 21 industry Grand trophies between 1957 and 1968 were the All-Around in 1960 with 380 and in 1961 with 384. His 960x1000 topped the High-Over-All the latter year.
He broke 98 in the 1961 Doubles Championship, winning the industry prize by three targets. He and amateur leader Joe Hiestand (a 1973 Hall of Fame inductee) carded the only two 98s of the contest.
Paul collected three trophies in the Clay Target Championship: runner-up honors in 1957 and 1960 for 199s and overtime, and the title in 1961 for an unmatched 199. Also in 1961 he headed Industry Representatives in the singles Class Championship for 200, and repeated as victor in 1966 with 199 plus 25 extras.
He annexed top laurels in the 1962, 1963, and 1964 Introductory Singles. His first victory was with 198 and a forfeit; the second was for 199, and the third was with 200 and 25 in a tie-breaker.
Smith captured four Dayton Homecoming titles. He carded 200 straights for his trophies in 1964 & 1965. (He and 1990 Hall of Fame enshrinee Hiram Bradley had the only perfect scores of the 1964 contest.) He was also Industry Rep winner in 1963 for 198, and he broke 100 plus 149x150 in carryover for the 1968 crown.
Paul earned the Vandalia Handicap award in 1962 for 90 from 26 yards plus a forfeit and he was industry victor in preliminary Friday's singles that year with 98 and 25 in shootoff. He repeated Friday 16-yard wins in 1963 with 100 straight and in 1964 for 99 and 25 in the carryover. Also in 64 he headed industry standings with a lone 100 in Saturday's 16s , at the same time hitting all of the 500 16-yard targets thrown on Saturday, Sunday, and Monday.
Smith was a Trap and Field All-Around Average Award winner in 1959, the first year the awards were given. Honorees were selected that year if their names appeared on high average lists in all three types of shooting. In 1963 he averaged .9900 on 2,000 singles targets to lead industry ranks. A 99% or higher average on the A.T.A. target minimum had been achieved among reps just five times before.. . by 1973 Hall of Famer Fred Tomlin and 1979 Cliff Doughman. Paul reached the 27 yard line in 1966 after being on 26 yards since the mid-1950s.
For two decades the Colorado shooter was the industry man to beat at the Golden West Grand, on the Midwinter Chain, and throughout the Western and Southwestern states as he earned numerous trophies from those shoots.
Paul was chairman of the Colorado Trapshooting Hall of Fame at its inception in 1974 and served as president of the Hall of Fame board for several years. In 1975 as emcee of the Hall of Fame dinner, he announced his retirement from Winchester Western and was surprised with his own induction into his State's Hall of Fame.