Hall of Fame Inductee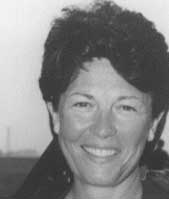 Susan Nattrass
Inducted in 1998
Born: 5-Nov-1950

State: CAN
A shooter since 1963, when she was 12 years old, Edmonton, Alta., native Susan Nattrass captured several major trophies in ATA competition during 1969. That year she won the Golden West Grand Handicap Championship with 99 from 21.5 yards, the provincial women's title for 191 and five ladies' Grand American awards—including the All-Around crown with 379x400 plus shootoff.
Nattrass was Grand All-Around titlist again in 1972 (389), 1976 (378 plus 37 extras) and 1979 (380), and she collected High-Over-All championships in 1972 (946x1,000), 1974 (938) and 1976 (933 plus 46 in overtime). She annexed consecutive Doubles crowns in 1972 for 96, 1973 with 91 plus 36 in shootoff and 1974 for 95.
Susan broke 198 for the 1977 Clay Target title, and she recaptured it in 1979 for 196 plus 25 straight. She earned women's AA laurels in the Class Singles in 1973, 1976 and 1977, smashing 197, 200 straight and 198, respectively. In the Dayton Homecoming she was femme champion in 1970 (99), 1972(199), 1973(197) and 1980(197), and she also earned Class B Honors in the '72 contest.
She was women's Champion of Champions in 1974 for a perfect century and again in 1975 and 1976, both after 99 plus 25. In the 1976 and 1978 International championship events, she collected category honors.
Her most recent Grand title was the women's crown in the 1995 President's Handicap, with 97 from the 26. Her other handicap awards at Vandalia have come in prelim events. In the 1980 Ohio Handicap (on Preliminary Friday that year), she was runnerup in the field following a 98 and shootoff, and she earned the women's trophy outright. In the next year's Preliminary Saturday handicap, she earned ladies' recognition, and in the 1982 Ohio Handicap (on Thursday this time), she was femme high.
Susan has collected 23 more Grand American awards, including these during Grand Week (all women's except as noted): Clay Target—runnerup, 1972, 1976 and 1983; Doubles Championship—runnerup, 1969; High-Over-All— runnerup, 1969; Class Doubles Class B and women's B, 1974; women's A, 1976; and Class C runnerup, 1981; Champion of Champions—runnerup, 1982; Class Singles—third, 1987.
Her additional ladies' prelim-day honors are as follows: Thursday singles, 1982; Friday singles, 1976, 1980 and 1983; Saturday singles, 1969, 1976, 1979, 1980 and 1982; Saturday doubles, 1969 and 1975; and preliminary International race, 1979.
She added D singles and women's high-over-all honors to the event-champion handicap trophy she earned at the 1969 Golden West Grand. The next three years at Reno, she won the ladies' doubles and HOA, and she was category handicap champ in '72. Among her other Golden West women's trophies are the 1974 and '77 singles titles and the '79 all-around award.
At age 17 Nattrass snared the 1968 Canadian Championships handicap title over the field, and in 1979 she annexed the main high-over-all trophy as well as the women's singles and all-around crowns. She has secured the Canadian ladies' 16-yard championships in 1970, each year from 1974 through 1979 and again in 1980,82 and '87. She has also won many top category awards in this tournament's championship contest, including the following: 1969 handicap and HOA; 1980 doubles and all-around; 1982 all-around and HOA; 1983 handicap, all-around and HOA; and 1987 doubles and all-around.
While living in Nova Scotia during the 1990s, she snared five Atlantic Provinces ATA championships. In 1992 she was singles and all-around titlist, and she took home women's crowns in 1991, 1993 (for a record 194), 1994 and 1995. That last year she collected she ATA runnerup award after a tie for the doubles title.
Nattrass has 15 more ATA provincial women's championships— 12 Alberta and three Ontario—in her collection. In Alberta she was lady singles titlist each year from 1969 through 1974 and from 1980 through 1983. In 1985 she posted a record 199 for the crown, and she won again in 1988. Two years later she captured the ATA runnerup award following 199 and shootoff for the championship over the field.
She picked up the Ontario titles from 1976 through 1978, posting a record 196 that first year.
She has earned non-resident or open trophies at Ohio, Iowa and California state shoots.
Susan was ATA women's singles average leader in 1970, 1973, 1974, 1976 and 1977, and she headed doubles standings in 1974 and 1975. She captured the four top women's Trap and Field All-Around Average Awards between 1973 and 1976, and she secured second-place ladies' honors in 1982.
She was named to 14 All American women's teams from 1970 through 1983; co-captained the 1973 team and captained those from 1974 through 1978.
In 1976 she earned the No.1 spot on Canada's two-member Olympic team to become the first woman in Olympic history to compete in the trapshooting event. In both 1988 and 1992 she filled one of the six women's positions available, and she was top woman in the open trapshooting event both years.
At World Championships from 1974 through 1981, she won six gold medals and set four world records, including a 195 in 1978 which remains the high mark on 200 targets. Additionally, between 1971 and '91, she collected three silver and three bronze medals.
At World Cup competitions from 1985 to the present, she has won two women's Double Trap gold medals p1us numerous silver and bronze awards. Additional International shooting honors in her collection include women's Double Trap silver at the 1995 Pan Am Games and women's gold at the Grand Prix of Nations, 1984 through 1986.
She has been inducted into the Canada and Alberta Sports Halls of Fame plus the Alberta Provincial Trapshooting Hall of Fame. Susan has received many additional awards and honors, including the Lou Marsh Trophy as Canada's Athlete of the Year, the Velma Springstead Trophy as Canada's Female Athlete of the Year, the Shooting Federation of Canada's Female Athlete of the Year and Field & Stream magazine's Rookie of the Year.
In 1987 she earned her doctorate from the University of Alberta. From 1972 she has been an instructor, administrator, lecturer and consultant in physical education and sports psychology. Since September 1996 she has been residing in Washington State, conducting research in osteoporosis at the Pacific Medical Center in Seattle.