Hall of Fame Inductee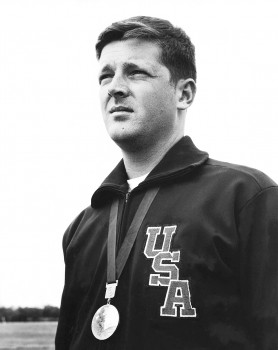 Tom Garrigus
Inducted in 2018
Born: 9-Nov-1946
Died: 29-Dec-2006
Age: 60
State: MT
Tom Garrigus grew up on the Tualatin River in Oregon. His was an idyllic boyhood of boating, fishing, hunting, and shooting at the local gun club with his dad and younger brother Dick. Tom's dad helped him shoot his first clay target at a very young age. Tom took to it and became a first-class shooter.
Tom began shooting trap in 1955, joining his dad on the line. Don was a founding member of Hillsboro T&SC, where Tom was later a director. Dick joined them when he became of age.
Tom registered his first targets in 1962 and captured the Oregon junior singles title that year at the Portland GC. The Oregonian, the oldest continuously published newspaper on the West Coast, published an article showcasing the family for a Father's Day tribute. Tom won the state junior title a second time in 1964.
He served in the U.S. Air Force from 1965 to 1969. He was in the Air Force's Marksmanship Training Unit, stationed at Lackland AFB in San Antonio, when he earned a berth on the two-man trapshooting team for the 1968 Olympic Games in Mexico City. There, with 196 plus 50, Tom won a silver medal, the highest finish for a U.S. individual in this event since 1920, when Americans made a clean sweep of the three trapshooting medals. For the 1996 Games in Atlanta, he had the honor of running a leg of the Olympic torch relay in Salem, OR. He and wife Jackie were referees at the Games that year.
Between 1969 and 1976, he earned nearly 30 awards at the Grand American, including industry titles in the 1974 Clay Target Championship; 1970 Doubles; 1972 and 1974 Grand American Handicap; 1970, 1972, 1973 and 1974 All-Around; 1972, 1973 and 1974 High-Over-All; 1973 Singles Class Championship; and 1973 Preliminary Handicap.
Tom was an ATA men's champion in three states: Oregon, 1975 and 1985 singles plus 1976 all-around; Idaho, 1977 all-around plus 1979 doubles and all-around; and Montana, 1980 handicap. His trophy collection included honors from the Golden West Grand and Arizona Chain. In 1994 he was inducted into the Oregon trapshooting Hall of Fame.
He was named to the industry All-American team in 1971. He was co-captain of the squad in 1973, and the following two years he occupied the captain's position alone. Each year from 1968 to 1970, he earned a place on the open team, and that last year he also was named to the All-American International squad.
Tom was a salesman most of his life and represented Ithaca, Perazzi and Krieghoff. He was most appreciative of his role as assistant shotgun coach of the USA Shooting team from 1992 to 2002.
Jackie and Tom married in 1993. They moved to Montana in 2006 to build their dream home and live the outdoor life until his too-early death at age 60. Jackie said, "Tom really enjoyed helping others with their shooting. He loved to teach, and he recruited a lot of young people to USA Shooting."
Fifty years ago Tom attended the first Trapshooting Hall of Fame banquet along with fellow Olympic shooter and ATA member Ray Stafford as members of the Olympic shooting team.