Hall of Fame Inductee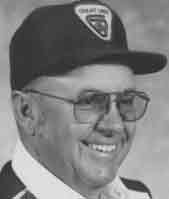 Hugh Driggs
Inducted in 1992
Born: 16-Dec-1935
Died: 12-Dec-2012
Age: 76
State: MI
Hugh Driggs began shooting trap in 1959. Twenty-one years later he had set two records at the Grand American, tied two, and earned 14 Grand awards and 8 Michigan state championships.
In 1968, Hugh set records in both the High-Over-All and All-Around at the Grand. He broke 985x1,000 in the H-O-A on a total of 600 singles, 300 handicap and 100 doubles targets. (The former record of 982 was set by Hall of Fame enshrinee Dan Orlich two years earlier. The H-0-A was changed to 400 singles, 400 handicap and 200 doubles in 1969). During the same Grand at which Hugh set the H-0-A record, he totaled 395x400 in the All-Around winning the crown over Jack Malloy with 39x40 in a shootoff. Hall of Famer John Sternberger's 394x400 in 1961 was the prior record. Driggs 395 stood until 1974 when it was equaled, but not surpassed until 1978.
Also in 1968, Driggs won the Doubles Championship with 100, two birds over the field. It was the second perfect score to win the race, and the third to be entered in the event. The following year, Hugh repeated as doubles titlist, becoming the seventh to capture back-to-back crowns. It had not been accomplished since 1948-49, and no one has done it since. His winning score was a lone 99.
In 1975 his 200 straight plus 249x250 in a shootoff earned him runner-up position in the Clay Target Championship.
Hugh captured his first Grand trophy in 1960 as a second-year shooter, smashing 99 from 20 yards plus 25 extras to win runner-up honors in the Vandalia Handicap. Two years later he won Class A in the Dayton Homecoming for 25 straight after a four-way deadlock at 197.
In 1964 he nailed down first-place Class A laurels (the highest class at the time) in the Doubles Championship for 97x 100 plus 20x20 in a shootoff. During the 1971 class doubles Driggs finished fourth in AA following a 98 tie for runner-up honors and three overtime rounds. The next year he won another fourth-place AA, this time after 200 in the class 16's.
Hugh's first Michigan championship was the 1962 All-Around with 386. He bettered that score by five for his 1968 victory. His first state doubles title was in 1965 for 96 plus 20 shootoff, and in 1967 he won with a 98 and 19 shootoff. The 98 tied the state scoring record. He was victorious again in 1970 for 97 and in 1974 for 98. He smashed 200 to capture the 1978 singles crown by two targets, and the following year he repeated as 16-yard champion for 199 and a 100 straight in the tie-breaker.
His other awards include championships in many states with major awards during his frequent competition at the Western Midwinter Chain. His 199 at the very first Spring Grand American brought him very close to a satellite tournament win if he had not missed his 200th target.
Driggs was selected for All-American first teams in 1969 and 1970, named to the second squads in 1971 and 1976, and received honorable mention in 1973.
He has scored six 100 straights in doubles, including the one in 1968 which earned him the Grand American championship.
Hugh has served as Michigan delegate to the A.T.A. from 1975 through1980. He has been enshrined in the Michigan State Hall of Fame.