Hall of Fame Inductee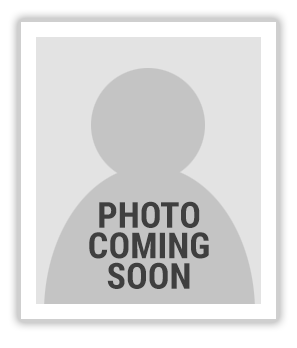 R. L. (Bob) Andrews
Inducted in 1998
R. L. (Bob) Andrews Jr. began ATA competition in 1946 as a junior. He captured his age division's Arkansas championship in 1946 with 46x50 and in 1947 with 98x100. Both of those years, he attended the Grand American and finished among the leaders in the junior Clay Target Championship: in 1946 he tied for runnerup with 94, and the following year he tied for sixth with 97.
After entering adult ranks. Andrews annexed the 1949 ATA Southwestern Zone singles title with 198 plus 50 in shootoff. The next year he captured the Arkansas handicap crown with 97 and the all-around with 382x400. (Father R. L. Sr. won the singles and doubles.) In 1951 Bob Jr. earned the singles championship with 199, the doubles with 95 and the all-around for 384x400.
From 1956 to 1973 he was an industry shooter with Remington Arms Company, and in 1957 he began collecting industry trophies at the Grand American. He smashed 200 for the Singles Class Championship award, and he was champion in the Grand American Handicap with 95 from 24 yards and in the High-Over-All with 954x1,000. He was runnerup in the Preliminary Handicap with 94.
He captured HOA titles the next three years in a row, with 956, 970 and 955. He won again in 1962 with 956 and in 1971 with 945.
In 1958 Andrews secured his first industry All-Around championship, with 380, and the next year he led with 393, which stood as the record until 1993. He took home the title again in 1962 after 380, in 1967 for 389 and in 1971 with 382.
In 1965 he became the fourth shooter on record to break 100 in doubles at the Grand American, securing the industry prize in Preliminary Saturday's race. The year before he had snared the same award, for a field high 98, and he won again in 1966 for 97.
Four industry Doubles titles were his, including the 1967 one following a record-tying 99 plus 20 in shootoff. He won in 1958 and 1962 with 95s and again in 1971 for 96. He earned runnerup honors in 1959 with 96 and 1961 with 95.
He garnered industry recognition in the Tuesday Special Doubles contests in 1966 with 98 and in 1967 with 95 plus 20 in overtime. In 1971 he was Doubles Class Championship titlist following 94 and four carryover rounds.
Andrews broke 98 from 25 to earn the 1959 Grand American Handicap industry crown. From the 26 he won the 1961 Vandalia Handicap award for 95, and in 1971 he earned the Ohio (now President's) Handicap trophy for 92 from the back fence.
In 1960 he annexed his second industry Singles Class Championship for 200, and he captured the 1967 Clay Target title for a perfect 200. He secured consecutive Introductory Singles crowns for 199s in 1958, 1959 and 1960, the last after 75 straight in shootoff, and back-to-back Dayton Homecoming titles for 199 in 1961 and for 198 in 1962.
He earned 14 more Grand American industry trophies. He was runnerup in the 1958, 1959, 1961, 1964 and 1967 Class Singles; 1959 and 1962 Clay Target; 1964 and 1971 Grand American Handicap; and 1970 Ohio Handicap. Third-place honors were his in the 1962 and 1970 class 16s. During Preliminary Friday competition, he was handicap winner in 1964 and singles victor in 1971.
From 1958 through 1972 Andrews was named to industry All-American teams every year but 1964. He was captain in 1961, 1968 and 1972.
He was the ATA industry average leader in doubles for the 1959, 1964 and 1967 seasons, and he was high for singles in 1961. He earned Trap & Field All-Around Average Awards in 1964 and 1967.
After returning to amateur status, Andrews captured another Arkansas All-Around championship. That was with 374x400 in 1979, and he also paced state high-over-all standings that year, with 644x700.
Andrews was a Remington field sales representative in Mississippi and Louisiana from 1956 to 1962, and he held the same position in Florida from 1962 to 1965, when he became district sales manager in Atlanta. From 1971 to 1973 he was regional sales manager in Kansas City, MO. His final position with Remington was product service manager in Lonnie, Ark., from 1973 until his retirement in 1981.
Bob shot a 40-pound 'camera gun' in a trapshooting promotional film that he and fellow Remington shooting professionals D. Lee Braun and Richard Baldwin made. (This gun was used to show the bead-to-target relationship in breaking clay birds.) According to Baldwin, in more than two weeks of filming, Bob never missed a target with this unwieldy gun. The film was a success, and Remington made it into a book for trapshooting beginners. More than 300,000 copies were sold. The most on the subject of trapshooting,' Dick said.
The 68-year-old now resides in Las Cruces, N.M.