Hall of Fame Inductee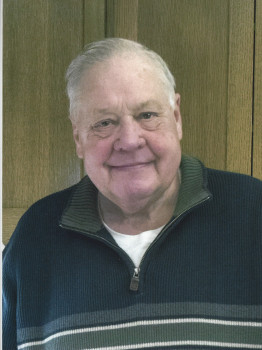 Neil Winston
Inducted in 2023
Born: 8/27/1940
Died: 7/8/2019
State: CA
Neil Winston began his shooting career at the age of 42. "I started from Ground Zero, and it wasn't easy," he told Trap & Field in a 2007 interview. "When you're 42, it's hard to learn something new. But with enough time and effort, it comes around."
He broke 200 five times in Grand American competition, which included the 1991 and 1995 Clay Target Championships, where he earned the third-place trophy both times. He was senior vet third in the 2011 Clay Target Championship, and he secured the veteran title in the 2006 Prelim Handicap. In 1990 he was part of the Minnesota team that claimed co-champion honors in the State Team race.
Neil earned a total of six category titles at the Heartland Grand, including the 2009 veteran high-over-all plus the 2010 senior vet doubles and HOA. In 2011 he topped the senior age group in the singles, all-around and HOA. His veteran titles from the Great Lakes Grand included the 2006 handicap and all-around plus the 2008 doubles. His other Satellite Grand championships were the 2006 Southern Grand veteran doubles and 2008 Northeastern Grand veteran singles.
He won the 1992 Minnesota singles title with 200. His category 16-yard championships included the 2007 veteran and 2011 senior vet.
Neil reached AA-27-AA status in 1988. He secured spots on the All-American Team five times between 2007 and 2013, including three veteran and two senior vet placements. He was inducted into the Minnesota Hall of Fame in 2001.
Neil became active in the administrative side of the sport, first serving as Minnesota's ATA Delegate in 1987. He wanted to help make changes he thought were needed in the sport. He joined the Executive Committee in 2004, serving his term as ATA President in 2008.
Neil became a part of the Trapshooting Hall of Fame Board of Trustees, completing Bruce Kent's term, and later served as chair. He contributed significantly to the Hall of Fame Building Fund and at his passing left a bequest to the Hall of Fame Scholarship Fund. He and Jim Bradford partnered in the 2012 acquisition of former Grand photographer Marvin Christian's photo collection. These are just a few of the many shooting causes and projects to which Neil contributed.
He built a ballistics laboratory and performed tests on various aspects of shooting, sharing the results on a website he operated. His interest in the technical aspects of sports came from the 15 years he spent in motorcycle racing.
Neil enlisted in the Army in 1961 and attended the 47-week Army Language School in Monterey, CA. He served out his enlistment as a Czech linguist stationed on the Czech border in West Germany. He graduated from California State College in San Bernardino and attended graduate school at the University of Minnesota in psychopharmacology for several years. He had various business interests throughout his life.
Neil lived the sport and spent the later years of his life concentrating on it. During his ATA Presidential year, he told Trap & Field that he was not just a person who participated in trapshooting, but he was—above all other things—a trapshooter.