Hall of Fame Inductee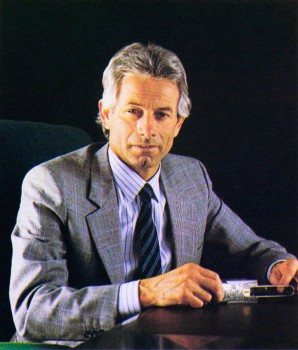 Daniele Perazzi
Inducted in 2019
Born: 1932
Died: 2012
Age: 80
State: ITALY
Daniele Perazzi
Daniele Perazzi was founder of the company whose guns have been used to win championships in not only ATA competition but International shooting as well. He spent approximately 60 years of his life making shotguns and parts under his own name that are, according to the company's website, "a fusion of traditional gunsmithing and state-of-the-art technology, using the best raw materials that can be found."
Born into humble beginnings, Perazzi's rise in the shooting world started early. As a teen he was apprenticed to a small-arms maker, quickly showing his natural talent and patenting his own model at age 16. By age 20, he was making his own firearms, and in 1957, at 25, he officially established Armi Perazzi in Brescia, Italy.
Seven years later his goal of a Perazzi gun being used to win an Olympic gold medal was realized when longtime friend and colleague Ennio Mattarelli posted a record score of 198x200 at the 1964 Tokyo Games. A multitude of Olympic shooters from various countries have gone on to win gold, silver and bronze medals with Perazzi guns—in addition to ATA shooters who have earned countless major titles with them.
With Mattarelli preparing for the 1968 Olympics, the pair worked to create a gun that could handle the heat and altitude of Mexico City, host for the Games. This led to the creation of the MX8.
In 1973 Ithaca Gun Co. in New York began importing Perazzis. After a few years Perazzi USA was established in Rome, NY, with the company later moving to Azusa, CA. American trap came onto Perazzi's radar through Ithaca. He went on to specifically design the TM1 for American trap along with the SC1, designed with a dropout trigger.
Ray Stafford started shooting Perazzi guns in 1969 while he was a member of the U.S. Army team. He helped the company create the DB81 (named for Dan Bonillas) in 1981 then the MX10 Top Single adjustable rib gun in 1990. In 1999 he worked with them on an unsingle, the MX2000 RS (bearing his initials). Perazzi also honored ATA shooting with the Grand America 1, an unsingle, and the Grand America 2, a top single.
From 1998 to 2005, the company sponsored the Perazzi Classic at the Grand American, where shooters competed to win a Perazzi gun. For this year's Gun Club Raffle, they have provided a Perazzi HT RS Trap Combo.
Visitors to the factory in Italy can meet with a gunsmith for the creation of a new gun, to make a stock, or to check gun fit. An electronically controlled pattern board in a specially designed tunnel is available for patterning or to check point of impact. Competitive shooters can also try their guns on the shooting range located on the factory grounds.
Daniele Perazzi passed away in 2012 at the age of 80, just months after the London Olympics, where Perazzi guns were used to win 12 of 15 medals (including four gold). He is being honored for his contributions to shooting, which include his genius creativity in gun design and manufacturing that left a lasting legacy in competition sport as well as in the field.