Hall of Fame Inductee
Warning
: Uninitialized string offset 0 in
/home/traphof/traphof.org/html/templates/g5_helium/html/com_fabrik/details/inductee/default.php
on line
135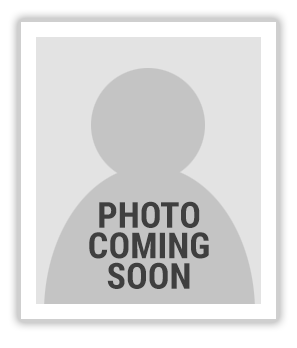 Betty Wrestler
Inducted in 2016
Born: 30-Jun-1940
Died: 31-Oct-2011
Age: 71
State: KS
Betty Wrestler of Elsmore, Kansas, joined husband Ron on the trapline in 1966 and started registering targets the following year. For four decades, the Wrestlers traveled to ATA tournaments throughout the U.S. She learned the sport and improved primarily by practice and observing the best shooters wherever they went.
She earned her first Grand American trophies in 1979, placing third among women in the Champion of Champions event and second in the Clay Target Championship. She claimed the same Champion of Champions award again in 1985 and 1990 then landed the ladies' crown in 1991 with 100 straight.
Her Grand trophies totaled 13, including titles in the 1981 Dayton Homecoming and 1986 Doubles Class Championship. In 1991 she was a member of the Southwestern group who won the Zone Team Race; she had broken 200 to secure her place on the team and win her seventh of an eventual nine Zone women's singles championships.
Her additional Grand Week wins were the ladies' trophies in the 1981 and 1990 Singles Class Championship events plus the 1996 Budweiser Handicap.
Betty collected 16 Satellite Grand women's titles, including three singles, one handicap, three doubles and one all-around at Midwestern/Southwestern tournaments; one handicap and one all-around at the Southern; and four singles, one doubles and one all-around at the Spring.
During the 1984 Spring Grand, she became the 16th woman in ATA history to break 200 straight in singles, winning the overall top trophy in a six-way overtime. Two years earlier, she had run 200 in shootoff for top honors at Elliott's SP in Raytown, Missouri. She and four others were declared co-winners after 100 in the program and 200 extras apiece.
Between 1976 and 2005, Betty captured more than 100 trophies at Kansas state shoots and nearly 70 in ATA Southwestern Zone competition. These included 15 of the 21 Kansas women's singles championships between 1977 and 1997. At Southwestern Zone, in addition to her nine singles titles, she won the handicap once, doubles twice and high-over-all once.
Her extensive collection included non-resident awards from Arkansas and Missouri state shoots plus women's honors in the 1982 Golden West Grand Handicap Championship.
In 1979, she became the first woman in Kansas and the 17th overall in the ATA to reach the 27-yard line. She did it during the first Midwestern Grand American Handicap Championship with 96 from 26.5, placing fifth in the field.
Betty was an ATA All-American 15 times, every year from 1980 through 1993 and again in 1995. Eight of those were first-team selections.
She was captain of the Kansas women's team 15 years in a row and led state ladies' averages numerous times. In 1984 she was inducted into the KTA Hall of Fame.
In 2004 the Wrestlers built two traps on their 1,000-acre farm and named it the Lone Tree Gun Club, now expanded to five traps. They actively encouraged family, neighbors, friends and acquaintances to get involved in trapshooting, and Betty received much satisfaction from coaching youth there.
At the time of her passing in October 2011 at age 71, she had registered 124,950 singles, 104,150 handicap and 58,350 doubles targets.