Hall of Fame Inductee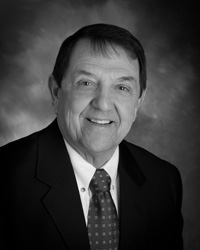 Dean Bright
Inducted in 2013
Born: 28-Mar-1945

State: IA
Dean Bright began his ATA career in 1962 and earned his first Grand American trophy in 1978, winning third place in the High-Over-All. Five years later he captured the Doubles title with 100 plus 40 in shootoff over two, including defending champion Dan Bonillas. Bright's additional top Grand awards include ones from a Preliminary Week doubles event in 1984 and prelim-week handicap races in 1993 and 1998.


In Spring Grand competition, he won back-to-back doubles titles in 1986 and 1987 plus the handicap in 1993. He earned Class AA awards after ties for the 1984 singles and 1990 doubles crowns, and he landed fourth in the 1995 handicap. At Heartland Grands since 2009, he has collected 20 trophies, including veteran championships in the 2010 singles, doubles and all-around plus place honors in the 2009 feature handicap. His Southern Grand awards include AA honors in the 1983 and 1987 title doubles events. At the 1997 Dixie Grand, he placed fifth in the Handicap Championship and took home the AA all-around prize.


His ATA Central Zone titles include two singles, four doubles and three all-around. Both singles wins and three of the doubles victories were following straights. In 1995 he collected both the 16s and twins crowns following perfect scores in the program and runs of 300 and 20, respectively, in shootoff.


Bright has 17 Iowa state championships to his credit: two singles, one handicap, seven doubles and seven all-around since 1977. With three won with 100, he ranks sixth in the ATA in number of state doubles titles earned with perfect scores.


Between 1978 and 2013, he has occupied positions on 21 men's ATA All-American teams and two in the veteran category, including the current team.


Bright completed his ATA Grand Slam in August 2002 with 100 from the 27. He received his AA-27-AA pin in 1986, the first year it was given. Fifteen times between 1985 and 2003, he accomplished a 99% or higher singles average over the course of the entire season. He collected a TRAP & FIELD All-Around Average Award in 1988.


According to T&F records, Bright has posted 200s in singles 84 times, 23 of those in Grand American competition, plus 60 100s in doubles, including nine at the Grand. In 1989 he established the doubles long-run record of 629 (which stood until 1997), and in 1983 at a local Iowa club, he posted a one-day record 357 straight doubles.


In 1976 at the Iowa state northeast zone shoot, Bright fired at 470 targets in three separate shootoffs in one evening: 11 singles rounds, two sets of a combined singles and handicap tie-breaker for a team spot, and three 40-target innings for high-over-all honors. It took nearly five hours to finish.


As of early July 2013, Bright had registered career totals of 128,200 singles, 127,500 handicap and 75,200 doubles targets.